Rod rigging made of Nitronic 50 is characterized with minimal extensibility and high breaking load which results with lower wire weight per meter. Used for better yacht performance.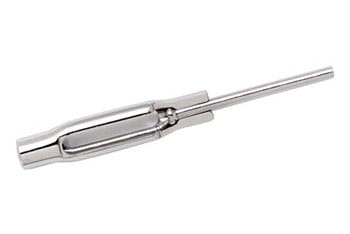 R505
High-strength, low-stretch, corrosion-resistant, cold-drawn, highly-polished finish. Can be used at any yacht type.
ROD TERMINATION FITTINGS
We provide different types of rod termination fittings.